Back
Red Wine Poached Pears
A delicious winter dessert!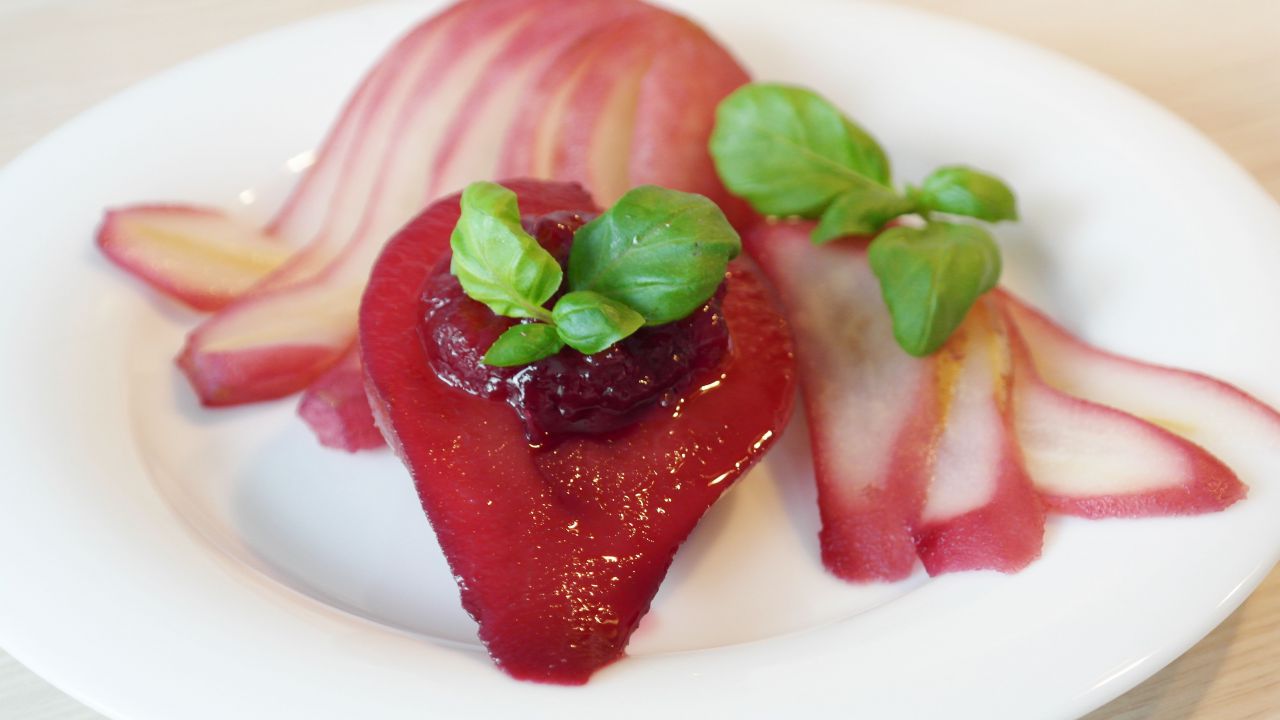 Ingredients (for 4 people)
Cervi ripe pears 4
Red wine 500 ml
Sugar 100 g (3.53 oz)
Cinnamon stick 1
Starry anise 1
Clove 6
Preparation
Peel the pears, leave the stem, and cut off the bottom so that they can stand on their base.
Take a big pot where all the pears can fit with no much room between them. Thus, the liquid level will get higher to cover the fruits better.
Pour the wine, sugar and spices. Cook over high heat until sugar is completely dissolved.
Put the pears standing into the liquid.
Cover the pot and cook over low heat for around 30 minutes, wetting the pears with wine (with the help of a spoon or, rather, a syringe) every 5 minutes.
The cook time will depend on the size and variety of the pears. Whenever possible, introduce a stick up to the core, turn the heat off and leave the pears in the liquid until they are cold.
Take the pears out of the pot and boil the syrup down over high heat until it is slightly thicker.
Serve them hot or store them up to three days in an airtight container in the fridge.